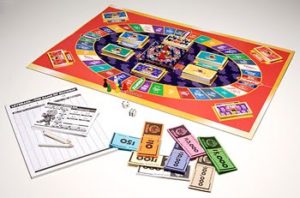 Do you have what it takes to win in The Game Of Business?
Come and join other local business owners for this special Charity Night playing Leverage, the Game Of Business.
We are supporting the amazing charity, Speed Of Sight, which supports visually impared and disabled people enabling them to enjoy the thrill of driving. We've seen the life changing impact that these experiences can bring for people and we want to help Speed of Sight do more.
It promises to be a fun-filled evening of challenge, excitement and competition.
Come and join ActionCOACH Bolton and other business owners in playing a sensational board game!
Leverage
It's the fastest and most powerful way to learn successful business 'secrets.' The principles you'll learn from this game will set you up for a lifetime of business success. It will alter your mind to what is truly possible. Perhaps you've played Monopoly, the property game. Now imagine playing The Game Of Business with over 285 easy to learn strategies to attract new customers, revenues and profits for your business, plus 80+ strategies to develop a high quality team that takes care of your customers and delivers your products and services on time, in spec on budget and consistently. That's Leverage !
By attending and playing you'll learn these priceless lessons:
How the 5 ways can impact the growth of your business
How to keep core in your business
How to consistently deliver and distribute your product/service
How staff development can change your business
And More ….
What is Speed Of Sight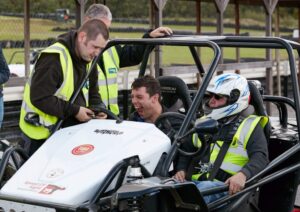 Speed Of Sight is an amazing charity which runs events which empower disabled people of all ages. Speed Of Sight allows a disabled child or adult a chance to forget, if only for a little while, that they have a disability.
Altogether in 2019 SoS helped over 300 children and adults achieve the impossible and they want to do even more, but they need your help.
Self-worth is at the basis of their very thoughts, feelings and behaviours. It drives their personalities. It is, therefore, an important part of their lives. When people take part in a sporting or physical activity, it improves their self-esteem, physical and mental wellbeing and helps their social interaction.
SoS events are social occasions. A chance to cheer others on. A chance to chat and laugh and enjoy being a part of something, included in something. A chance to see that there are others out there struggling with the same issues, the same barriers and talking together about how to overcome and prevail. Sometimes the greatest gift you can give a person is to simply include them.
Speed Of Sight are immensely proud that, according to their feedback forms during the 2019 season, 100% of participants would come again and 100% would recommend the driving experience to family and friends.
BOOK NOW
Challenge Yourself And Your Team To Win The Game Of Business
You can join us as an individual or with a team. Why not pit your wits against teams from other businesses to see who comes out on top in the game of business.
Just fill in the form below and make payment. We'll be in contact prior to the event too.
Don't forget if you can't make the event on the night you can still support Speed Of Sight by making a one-off donation by completing the form below or by visiting the Speed Of Sight Website here: https://www.speedofsight.org/donate/
Thursday 10th March
6:00 pm - 10:00 pm
from £25+VAT
TBC

ORGANISER'S PHONE NUMBER
01204 852705