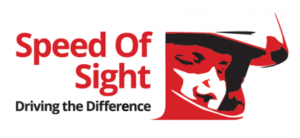 ActionCOACH Bolton proudly supports Speed of Sight, a charity that gives blind and disabled people the gift to drive. We do that by gifting coaching to their management team and also supporting them through organising and running Charity Leverage Game Nights, inviting other local businesses to compete in the Game Of Business, Leverage, whilst also supporting the charity.
Right now, Paul is tackling  the Couch to 5k Challenge (anyone will tell you Paul is DEFINITELY NOT a runner)  to raise funds for Speed of Sight, and to reduce his rapidly expanding waistline 🙂 You can support Paul and Speed of Sight by donating here: https://www.goldengiving.com/fundraising/actioncoach-bolton-couchto5k
VIsit our Speed of Sight fundraising page here to find out more about their work and to donate.
---
ActionCOACH Bolton also supports a number of charities through the annual Kent Rhodes Challenge.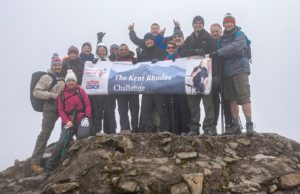 In December 2018 we lost our dear friend and colleague Kent Rhodes to Cancer. If that wasn't cruel enough for his family, Kent passed away on his 47th birthday.
Kent can be summarised in just 3 words : FUN, CHALLENGE and ABUNDANCE. He stood for everything good about being an ActionCOACH.
To recognise the impact Kent had on the ActionCOACH community, his clients and friends we have committed to take part in an annual challenge that Kent would be proud of whilst raising funds for causes that were close to his heart.
Our inaugural challenge was to take on Ben Nevis on the 15th June, 2019. None of us are climbers so some serious training took place to make sure we completed the challenge and make Kent proud! We chose to support Children with Cancer UK, a charity close to Kent's heart and raised over £11,500.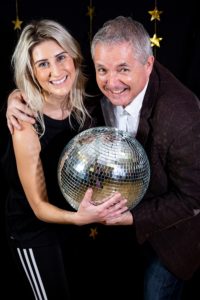 Our founder and Managing Director, Paul Limb, is supporting a charity close to his heart, Bolton Hospice, through their Strictly Learn To dance Challenge.
Paul tragically lost his brother Stuart to cancer aged just 49. He spent his last few days in a local hospice and the Hospice Team were amazing ensuring Stuart's final days were comfortable and stress-free for both him and his family. Paul took part in the Great North Run in the same year to raise funds but when the Strictly Challenge came along he couldn't resist. Paul has never danced before (as anyone who has seen him on a dance floor will testify ! ) and neither has his dance partner Danielle, so in just 12 weeks they have to learn foxtrot, quickstep and rock and roll in order to compete in the final. All of that is on hold at the moment due to the pandemic but as soon as restrictions allow, Paul will have his dancing shoes back on.
Please support Paul by donating on his Just Giving Page here.
---