ActionCOACH Bolton is delighted to announce that our Managing Director and Head Coach Paul Limb, is a finalist in the Community Hero category at the prestigious British Franchise Awards 2020.
Sponsored by HSBC UK, the BFA accolade recognises individuals owning or working in franchises, who help other businesses in the local community to thrive and grow.  Winners will be announced at the awards event, to be held on 30 November 2020 at The Vox, Birmingham.
The nomination entries praised Paul for gifting his spare coaching slots and providing free webinars and workshops to over 450 individual business owners struggling during the Covid-19 lockdown. It also recognised his efforts in opening up private Zoom sessions to all local business owners, providing expert advice via a WhatsApp group and offering free resources and opportunities for learning on the ActionCOACH Bolton website.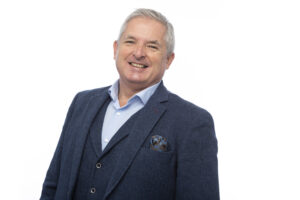 Says Paul Limb: "It's such an honour to be recognised for our efforts to help local businesses to survive and thrive during these difficult times.  We certainly don't feel like the heroes though as the real heroes are those who have worked tirelessly throughout the pandemic in the blue light services and public sector. We have also seen so many other businesses, business owners and employees really come together in support of each other during the most difficult of times and they all deserve the recognition too.
Whilst it has been demanding, supporting all these businesses has been thoroughly rewarding and I would just like to say thank you to all those who nominated us for this award."
Paul has over thirty years' experience in sales and marketing, team management and commercial leadership positions working with and for public and private sector organisations from small family-owned companies to Fortune 500 organisations.  ActionCOACH Bolton works with business owners and their teams on business support and growth throughout the local region.
The British Franchise Association has been responsible for setting high quality standards for UK franchising since 1977.  Delivering a leading education portfolio, the BFA provides a platform for franchisers, franchisees and professional advisers to connect.